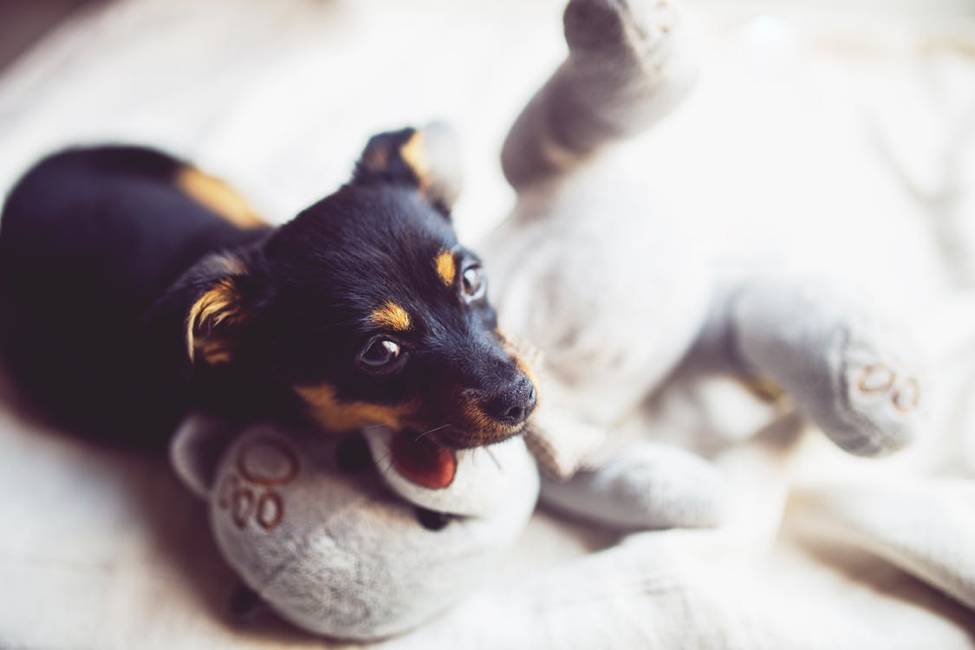 Guest post by Jessica Brody.
Adopting a new furry friend and bringing it into your home is exciting. You feel warm and fuzzy daydreaming about having your new companion and all of activities you will do together. It feels good to help rescue a dog or cat. There are pet rescues and adoption centers all over the place, filled with dogs and cats desperately in need of homes. But how do you know what type of pet to get? How big or small should it be? How do you prepare your home? And where do you get it? Let's walk through some tips and advice on picking your perfect pet.
Let's start with your lifestyle. It's a good idea to figure out what you would like to do with your new pet. It's also important to think about how often you're home, and how much time you can dedicate to your new pet. If you're gone for long periods of time, then a cat may be a better choice for you. Just be sure you have enough time to give your new pet the love they need and deserve.
Here are some lifestyle considerations:
Active: If you're an active person and like to get outside and explore, going walking, jogging, hiking, and even camping, a dog may be a good idea for you. Outdoor adventures lend well to having a canine companion. Different breeds of dogs have different general personality traits and energy levels. A Doberman Pinscher for instance has a really high energy level and requires a lot of exercise, whereas the Pug leans more toward the lazy level of activity.
Inactive: If you'd prefer to snuggle up on the sofa with your pet, watch movies together and lounge around, a cat might be a good choice. A dog can work for this too, but you may lean more towards the feline persuasion for low-key activities. They need to play too, but can be great snugglers since they nap a lot.
Is a dog or cat better suited for your home? If you're renting, there are often pet restrictions,so asking your landlord what they do or do not allow is a good idea. How much living space do you have? Do you have a fenced yard that is safe or is it completely open outside? If you don't have a fence you will be required to be present for every bathroom break and every bit of exercise. If you're not prepared for that, then you probably shouldn't get a dog as they will require a lot of care. A cat however can manage on their own for longer periods of time, since they generally have access to litter boxes to do their business.
Now it's time to adopt. Find an animal shelter or even breed-specific rescue center near you, and take trip over there. Find out what they require for the adoption process so you're prepared, and see what they have for adopting. Even though it's difficult to see all of the animals who need homes and potentially go home empty-handed, it's important to find a connection with one of them. Look into their information and ask questions. Meet them, pet them, play with them. They need to be a good fit for you, as much as you are for them.
Before you bring your new furry friend home, be sure they have a safe place to live. Here are a few tips on preparing your home.
Fence and yard: Look for holes or gaps in your fence. Make sure your fence is stable and secure. Look for any jagged edges, wires and nails that could potentially cause injury. Make necessary repairs to keep your dog safe.
Chemicals: Make sure all of your hazardous chemicals are locked up and away from access by your new pet. Cleaning products, pesticides, engine oils, and anything harmful should be removed and locked up to keep your pet safe.
Small Objects: Try to keep small objects out of reach. Dogs and even cats can ingest random items that could make them sick. Keeping items picked up and put away will help prevent them from eating something they shouldn't.
Once you bring your new friend home, be sure to give them time to adjust. You may be excited to bring them home and show them off, but for them it can be really stressful. They don't know you yet, and they need a chance to get used to their new surroundings. Be as calm as possible around them, but be sure to set boundaries. Talk to them in a calm voice and give them time to explore their new home on their own. Follow them around and even sit on the floor with them at their level, so they have an opportunity to get to know you and the home. Give them a few days to get comfortable before you start introducing them to new people, so it's not too much too fast.
Deciding to adopt and rescue a pet is a big step in life – for you and for them. Adoption and rescue centers have an abundance of pets in need of forever homes. Finding a pet that fits your lifestyle and level of activity is beneficial to both of you, making your match even better. You know your home and what is best suited for the space. Be sure to prepare a pet-proof home to ensure they're healthy and safe. Soon, you'll be on your way to lasting love with a fuzzy friend.