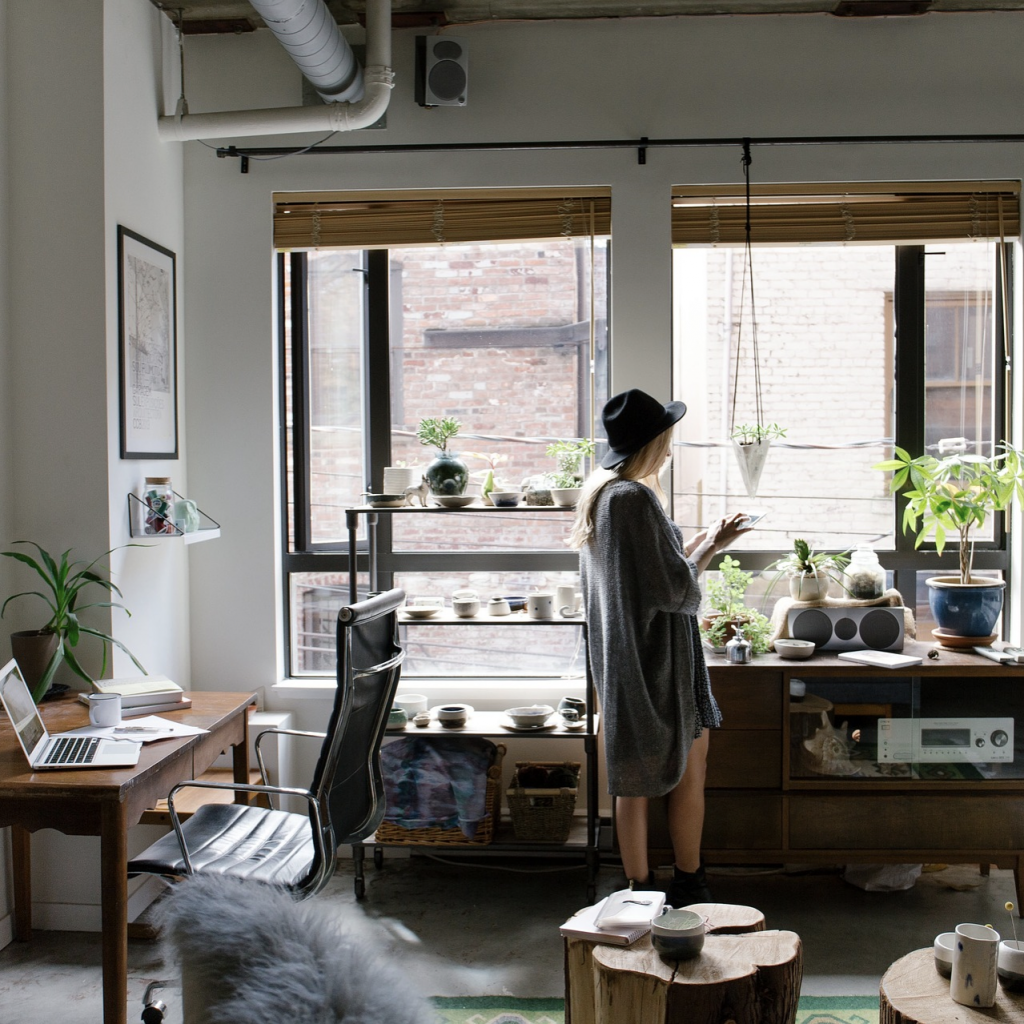 Many women find it deeply rewarding to stay at home caring for their family, especially while their kids are small. But it isn't always possible for a family to get by on only one partner's income. And some women find themselves in the position of sole breadwinner while also tending to domestic duties. Other women may not need the income for financial survival but crave work and engagement beyond the domestic space, no matter how much they cherish their time with their family. For women who are trying to balance the demands of family life with the desire for employment, starting their own home business might be the perfect solution. Mommies in Orbit presents some guidelines that can help you launch your new venture.
Is home entrepreneurship right for you?
Don't rush right into launching your business before making sure you are clear on what this entails and are prepared to deal with the less-exciting aspects of creating a startup. To succeed at — and enjoy — running a home business, you need to have a particular set of skills and characteristics. You will need to be self-motivated, even when there's no one there to hold you accountable. You will need to take responsibility for your failures, as well as your successes. Good small business owners do the hard work of market research and budgeting, so they can be realistic when setting their goals and creating strategies for achieving them.
What are some good home business ideas for moms?
Many women with children are also making a living and pursuing their interests through home entrepreneurship. Some are using their artistic talents to create products for sale. Others are putting their career training to work through freelancing or consulting. Whatever your interest or talent, you may be able to channel it into a business idea. If you enjoy baking, see about setting up a neighborhood baked goods order service. If numbers and finance are your expertise, consider offering your services as an accountant for other small businesses. Other business ideas include copyediting, content writing, upcycling garments, and online tutoring.
What do you need to do to get your home business going?
Of course, you need a good idea, to start with. Next, you need to test your idea by evaluating the market and making sure it's not saturated and that there's a real demand for what you have to offer. If your business idea looks viable, it's time to write up your business plan, which will guide you as you proceed with the startup process. Your business plan will include an executive summary in which you describe your business, an overview of products and how your business will operate, a marketing plan, and a budget.
If you want to get a firm grasp on running your business, consider going back to school to earn a degree in business. Many people have started enrolling in online schools to help them earn the skills they need to succeed in their fields — the business world included. Many schools offer bachelor's and master's degree programs that allow students to work at their own pace and schedule. Although you can start a business without a degree, having the knowledge at your disposal will only increase your chances of success.
Set up your home to accommodate your new business as well as your family life.
Trying to start a business while caring for a family is a lot of work and may raise your anxiety levels, even while you're enjoying it. Minimize the stress and streamline the process by establishing healthy boundaries between work and family life. Of course, if you have small children, these boundaries can't be absolute. But if you have prepared your home well, it will be easier for you to focus on the task at hand, whether it's balancing a budget or cooking a meal. Set up your workspace in a separate room, if possible. Organize your workspace well so you aren't trying to function in clutter. Use a monitoring system to keep an eye on your kids while you are in your work area.
If you feel home business ownership is right for you, and you have a great idea that you think could be profitable, get started now on the process of making your idea a reality. With good planning and organization, you could soon find yourself thriving as a small business owner while also being present for your family.
Be sure to visit other mom-related articles here at Mommies in Orbit!