Since I'm now a cat Mom to Prince Levi, I decided it's time to buy him a Kitty Harness, so he could enjoy the outdoor patio with me. The  harness just sat there for a week, until I decided to get the nerve to attempt to try to place it on him. I'm lucky Levi is a very chill one year old cat. He doesn't scratch, bite or any of the above bad habits, as of yet. Or perhaps I just adopted a Gem of A Cat.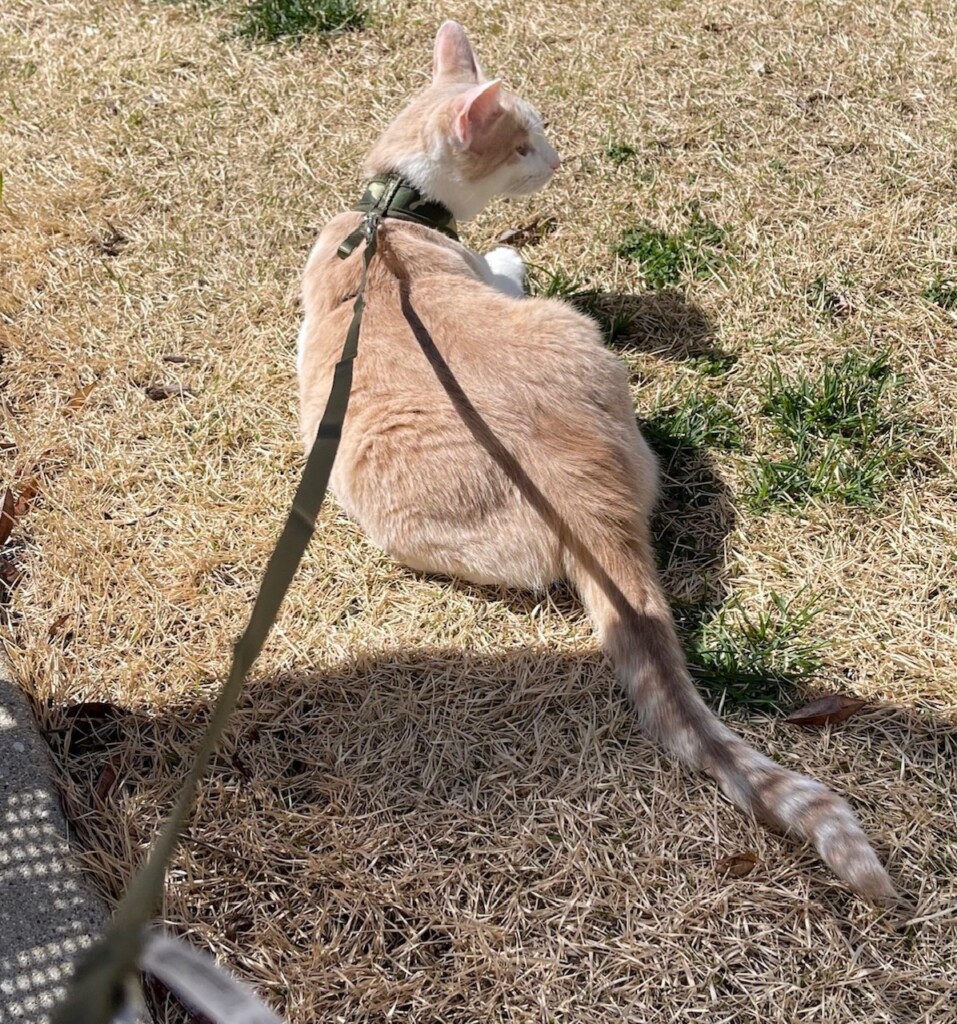 We missed the loop on the first try that goes around the chest, but as I explained to Levi, " I have certainly missed many loops in my life." He didn't really understand, but it felt good to admit that.
Step One: Don't panic. I have heard stories of people trying to place a harness on a cat, and the darling flips around and forgets how to walk.
Step Two: Place the kitty in a place he's used to, like the familiar cat tree by the back door. I gently turned him over and talked to him, and luckily he went for it with minimal effort.
Step Three: Take him outside and let him sniff around in the yard, provided he/she has all of their vaccinations. He really seemed to enjoy it, and it just felt fair to have him share in some of the Spring weather with me.
Step Four: If at first you don't succeed, try again. Try it another day, maybe Kitty will be more responsive at another time.
As always, comments are always welcome. We aim to please, short and sweet.