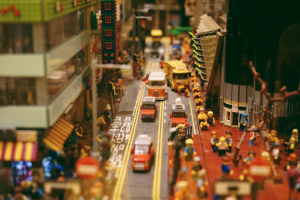 As Christmas approaches you will want to gift your children the best toys of 2018. There are myriads to choose from including movie-inspired ones, classic ones, and characters from kid's favourite shows. This makes it quite daunting to keep up with the toy trends. So, as you shop around, get inspiration from our great toy picks for 2018. On this list you'll find great toys that most likely feature in your children's wish lists
1. Fingerlings Untamed Dinosaur Raptor
The love for the Fingerlings Untamed Raptors lives on from 2017. They disappeared due to high demand but are back for 2018. Fingerlings are cute little dinosaurs that cling to your child's finger while mumbling some dinosaur babbles. Your child can interact with them and even teach them how to talk. When treated badly these little monsters become ferocious. They roar and chomp anything on their way. However, that will not stop your little ones from picking them right up over and over. So, grab these exciting yet unruly dinosaurs before they go extinct again!
2. LOL Surprise
LOL Surprise is a budget-friendly toy that will wow your kids. The neatly-packed box is filled with up to sixty new dolls, accessories and gadgets for your child to tinker with. Your child gets a house which they can arrange in their own way. There are also pets and other characters that fit the theme of the surprise bundle.
3. Lego Classic Medium Box
Lego classic is the perfect gift to introduce your child into the exciting Lego franchise. It contains up to 484 pieces which kids can use to create unique Lego models. This toy is quite intuitive and never grows old. It offers a good way of improving your child's creativity and facilitating STEM learning. There are other fantastic editions including the Lego Harry Potter Kit and Lego Star Wars Kit. So, buy based on what your little one loves.
4. Don't Step In It
Hasbro's bathroom-inspired 'Don't Step in it' is one of the most sought-after board games for 2018. Kids certainly find the subject of poop exhilarating! The package comes with a mat where you place mounds of colourful soft clay to resemble poop. The aim is for the kids to make their way to the finish while blindfolded without stepping on the poop. The latest unicorn edition offers a rainbow-colored board and unicorn poop. Your kids will love it!
5. Baby Alive Potty Dance Baby Doll
Just the perfect doll for your little girls! The doll can do lots of stuff that people do. For instance, it can drink water, pee in the potty, and do the potty dance. It can also speak simple sentences in both English and Spanish. The package contains a doll, a little outfit, a tiny potty, water bottle, a fake soap, baby undies, a comb, a reward chart and stickers. The toy will keep your child busy as she learns a few grooming tricks in a fun way. It is great for kids that are 3 years or older.
6. Hatchimals CollEGGtibles
Collectible and unboxing toys are attracting much attention lately. Hatchimals CollEGGtibles is one of such toys. It involves tiny cute creatures with glittery wings that are hatched from eggs called Hatchtopia. Each egg has unique characters and pictures that are extremely cute and exciting to play with. Get your child her own pack and watch her glow as she unpacks it. She'll definitely enjoy cracking open the eggs to get the surprise inside.
There you have it, super fun toys of 2018 that your kids will drool over. Most of them are a continuation of pre-existing franchises, which were equally loved upon their release. Visit the stores fast and grab one as they are likely to sell out quickly during Christmas.
Author Bio
Emily Dick is a writer and blogger who has recently started her new parenting website, whooopsAdaisy. Here, she writes about a range of topics whether it's reviewing new toys, games and gifts or helping new parents find the perfect stroller for their little one. Emily is a mom of one, 3 year old Daisy.